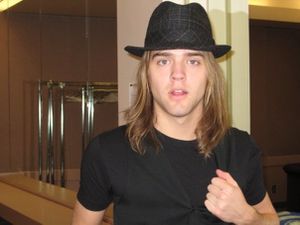 Name : John Lawless
Nickname : Flawless , Ninja Bear
Born : September 20, 1987
Origin : Middletown Township,NewJersey
Occupations : Musician, Drummer, Jonas Brothers and Bulldozer band member.
Instruments : Drums
Jack Lawless is a member of the Jonas Brothers since early 2007. He replaced Alexander Noyes who's now with Honor Society.

He toured with the Jonas Brothers in the "Jonas Brothers Prom Tour" (June to October 2007), in the "Best of Both Worlds Tour" (October 2007 to January 2008), in the "Look me in the eyes tour" (2008), in the "Burning Up Tour" (2008) and in the "World Tour" in US and Europe (2009)
He and the other members of the band helped write and record music for the Jonas Brothers' third CD, A Little Bit Longer, released in August 2008.
MORE PHOTOS >> HERE