Twitter : Awesome and incroyable fans!
This afternoon, we made the most beautiful thing for the Jonas on Twitter !!
We made #JoeJonasDay, #NickJRockedIt, #KevinisHeaven and #BonusJonas in Trending Topic together !!!!!!
It's so incroyable !!!!!! The Jonas Brothers didn't see it because they weren't in Twitter of the afternoon (european time)!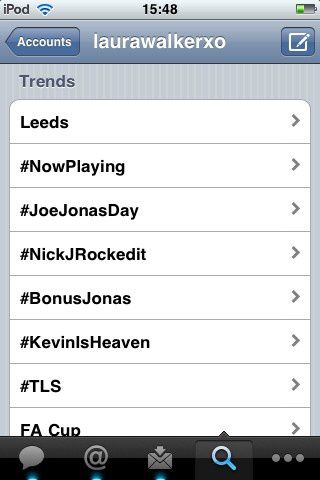 Look at This >>
We are really the best fans of the world!! haha!