The Jonas Brothers at Houston Rodeo Show!
Yesterday, the Jonas Brothers were in Houston for the show.
They performed on stage with Demi Lovato. Of course, John Taylor, Garbo, Jack and Ryan were there :)
Danielle, Denise and Kevin Sr were there to support them :)

Demi Lovato sung in first. She sung some of her songs Get Back, Don't Forget, Here We Go Again & Remember December.

The Jonas Brothers performed after Demi! They sung Lovebug in first, When you Look Me in The Eyes, Year 3000, Much Better, Paranoid, Fly with me, Play My Music, I gotta Find You, SOS and the final with Burning Up. They performed on "Someboy Like You" of Keith Urban.
Nick Jonas sung Who I Am with the Administration!
Demi returned on Stage to perform with the Jonas Brothers on This Is me and Make a Wave!

70,000 people were there! The Jonas put their Cow Boy hats too :)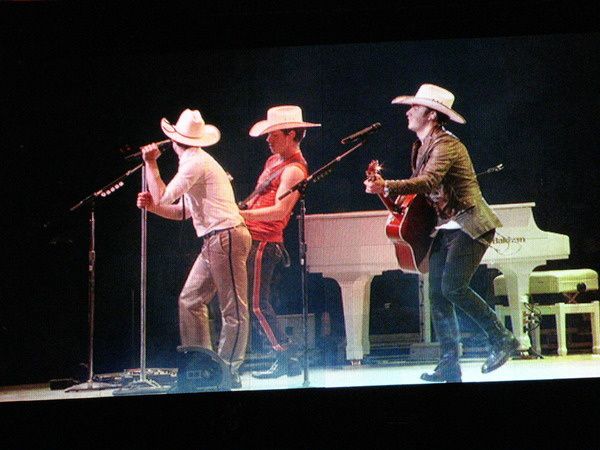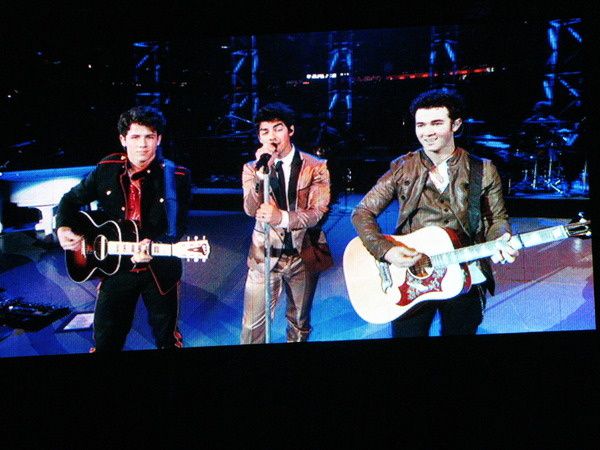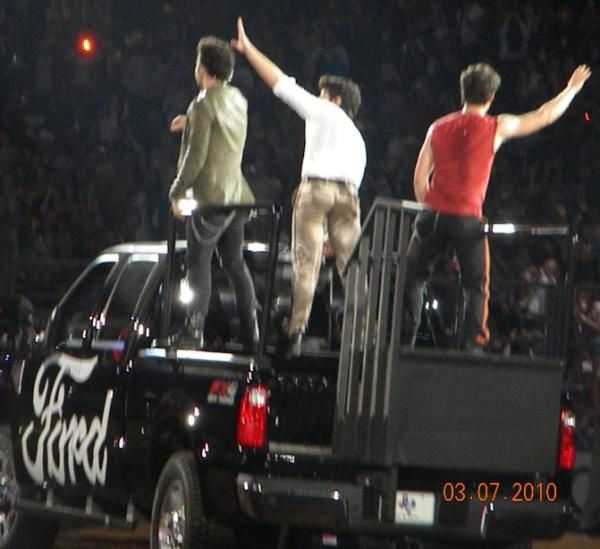 MORE PHOTOS >>>
HERE !
The Beginning before Demi and Jonas Brothers gets on the stage >>
HERE
Jonas Brothers : When You Look me In The Eyes!