Jonas Brothers White House Dinner
Yesterday (May 1), the Jonas brothers were at Unos in GeorgeTown before to go at the White House Correspondent's Association dinner, in Washington DC !
The Jonas Brothers were with their parents, Danielle & Demi Lovato.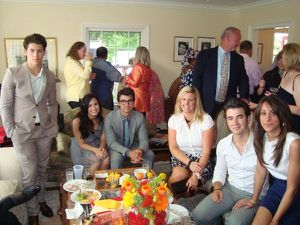 MORE PHOTOS >> HERE
MORE PHOTOS >>> HERE

After the dinner, Joe, Nick, Kevin, Danielle and Demi were attended the Bloomberg/Vanity Fair after party held at the residence of the French Ambassador, Pierre Vimont.