Joe Jonas, morning show with Jack Diamond
Joe Jonas Interview with Tommy Mc Fly, in Washington DC for Special Olympics
While Joe Jonas was in Washington, People was interviewed by People Magazine.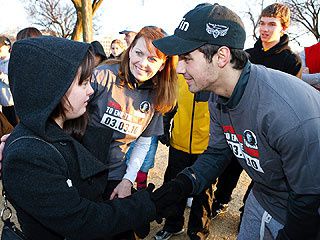 Joe Jonas said : "We are happy being a band, and it's what we've always wanted to do.We are not breaking up. There's no reason for us to do that."
Yes, so people, don't worry for the Jonas Brothers. Listen that Joe said, it's most important than all rumors!!