Happy Birthday Frankie Jonas!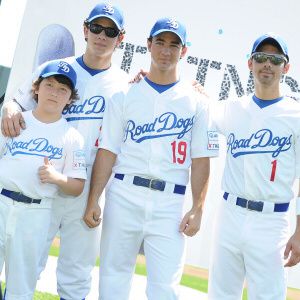 Happy birthday to the youngest Jonas Brother!
Frankie Jonas turns 10 today! It's been a great year so far for Frankie. Besides appearing on "JONAS LA" with his big brothers, he also stole some scenes in "Camp Rock 2: The Final Jam."
From everyone here at Cambio, happy birthday Frankie! Be sure to leave him some birthday comments down below and check out birthday wishes from some others.
Mrs. Jonas: Frankie you're 10 today! Happy Birthday! Your head was huge..remember? You have the best brothers and the Best Dad. I am a proud and blessed Mama! Love you
Jonas Brothers: Happy Birthday to the coolest little bro in the world – the Bonus Jonas! We love you Frankie!!
Mr. Jonas: Happy 10th Birthday to my wonderful son Frankie!
Michael Bruno (Honor Society): Happy b-day Frankie Jonas!!
Joe Jonas: Happy birthday Frankie Jonas!!! Love you little man!
Source : Cambio.com