Nick Jonas and his diabetes...
Version English:
" I was diagnosed with type 1 diabetes in November 2005 when I was thirteen years old. My diagnosis happened during the early days of our career. We had been touring schools all over te country, playing shows at 8:00 in the morning for kids in middle and high school.
They'd look at us like we were crazy, because they had absolutely no idea who we were or why we were playing lusic at theur school. It was a tough experience but one that taught us a lot about dealing with crowds.

About halfway through the tour, I noticed I was losing a lot of weight, drinking excessice amounts of water, and frequently going to the bathroom. My parents began to notice a change in my attitude, too. I was unusually grouchy all the time. We didn't know it, but these were all symptoms of diabetes. Thinking I was just burned out, we took a week off from the tour and went on a family vacation.

When we came back I went to see our family physician to find out what was going on.
After running several tests, she discovered my blood sugar level was off the charts. it was above 700, when a normal range is 70-120. As far as we knew, diabetes didn't run in our famlily, so it was a surprising diagnosis. I wasn't sure if this meant I could die. When I asked the doctor, she said I would be all right as long as I learned to monitor my blood sugar levels and watch the way I ate. Thankfully, I had my family all around me, so I wasn't going through this alone. It was a tough time that we got through together.

I spent a couple of days in the hospital so my blood sugar could be monitored and leveled out and so I could learn how to manage my diabetes. I had to learn how to count carbohydrates and watch my blodd sugar, which I check twelve times a day. When I was released, I was feeling great--better than I had felt in a long time. We played a show the very next day. I promised myself that I wouldn't let the disease slow me down. I didn't want to let diabetes control me--I would control it. I knew I didn't have the time to be fraked out about the disease. I just had to do whatever it took to make it better before it got worse.


I wrote a song about diabetes called "A Little Bit Longer".

I was in Canada shooting Cam Rock, and I was having one of those days where my blood sugar was a little bit out of control. I walked into a banquet room at the hotel where we were staying and saw a baby grand piano. Nobody was in there, so I sat down and began to play. Fifteen minutes later I called everybody into the room to come listen to the song. They all loved it. It was a really great feeling, because I had been feeling so down. "

>> For more information on diabetes, please go to : Change For The Children or Nickssimplewins



"A Little Bit Longer" by Nick Jonas.

" Got the news today
But they said I had to stay
A little bit longer and I'll be fine
When i thought it'd all be done
When I thought it'd all been said
A little bit longer and I'll be fine

But you don't know what you got till it's gone
And you don't know what it's like to feel so low
Everytime you smile you laugh you glow
You don't even know, know, know.
You don't even know

All this time goes by
Still no reason why
A little bit longer and I'll be fine.
Waiting on a cure
But none of them are sure
A little bit longer and I'll be fine

But you don't know what you got till it's gone
You don't know what it's like to feel so low.
Everytime you smile you laugh you glow
You don't even know, know, know.
You don't even know, know, know.
You don't even know, no

And you don't know what you got 'til it's gone.
Don't know what it's like to feel so low
And everytime you smile you laugh you glow,
You don't even know!

So I'll wait till kingdom come
All the highs and lows are gone
A little bit longer and I'll be fine.
I'll be...fine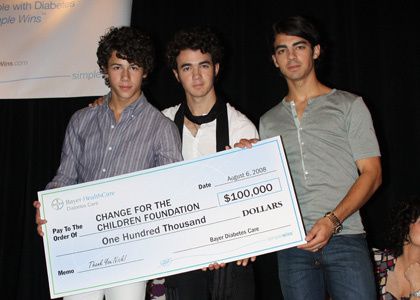 Version french :
" On m'a diagnostiqué un diabète de type 1 en novembre 2005. J'étais âgé de treize ans. Je l'ai appris au tout début de notre carrière. On faisait la tournée des écoles. On jouait à huit heures du matin pour des enfants du collège et du lycée. Ils nous regardaient comme si nous étions fous, parce qu'ils n'avaient aucune idée de qui nous étions ou de pourquoi nous jouions dans leur école. ce fut une expérience difficile, mais cela ,nous a appris à gérer un public.

Au milieu de la tournée, je me suis rendu compte que je maigrissais à vue d'oeil, je buvais beaucoup d'eau et j'allais souvent aux toilettes. Mes parents se sont aussi inquiétés de le voir tout le temps de mauvaise humeur. On ne le savait pas, mais c'était les symptômes du diabète. Supposant que j'étais juste fatigué, nous avons pris une semainde de vacances.

A notre retour, je suis allé voir notre médecin traitant pour savoir ce qui m'arrivait. Après avoir fait quelques tests, on s'est rendu compte que j'avais un taux de sucre très élevé dans le sang. Il était au-dessus de 700, alors qu'il doit se situer entre 70 et 120. A notre connaissance, il n'y avait pas d'antécédent de diabète dans la famille. Nous étions sidérés. Mais cela ne voulait pas forcément dire que j'allais mourir. Notre médecin m'a dit que tout irait bien si je vérifiais régulièrement mon taux de sucre et si je surveillais mon alimentation. Heureusement, je n'étais pas seul, j'avais ma famille pour me soutenir. Cela a été une période difficile pour nous tous.

J'ai passé quelques jours à l'hôpital sous surveillance médicale. Il fallait que j'apprenne à mesurer mon taux de sucre. J'ai vite su compter les glucides et tester mon sang, ce que je fais douze fois par jour. Quand je suis sorti, je me sentais mieux que je ne m'étais senti depuis des siècles. On a donné un concert le lendemain. Je me suis promis de ne pas laisser ma maladie prendre le dessus. Je devais faire tout mon possible pour que cela n'empire pas.

J'ai écrit une chanson à propos du diabète : A Little Bit Longer. J'étais au Canada, sur le tournage de Canp rock, c'était une de ces journées où mon taux de sucre faisait des siennes. Je me suis rendu dans le hall de l'hôtel où nous étions. Il y était un quart-de-queue, et le hall était désert. Alors je me suis assis au piano. Quinze minutes plus tard, j'ai appelé tout le monde pour qu'ils viennent écouter ma chanson. Ils ont adoré. C'était vraiment génial, surtout après m'être senti si mal."
>> For more information on diabetes, please go to : Change For The Children or Nickssimplewins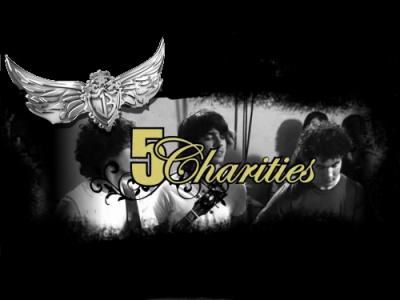 "A Little Bit Longer"by Nick Jonas
J'ai appris la nouvelle aujourd'hui
Les docteurs ont dit que je devais rester
Un peu plus longtemps et j'irai bien
Quand j'ai pensé que tout était fini
Quand j'ai pensé que tout avait été dit
Un peu plus longtemps et j'irai bien
Mais tu ne sais pas ce que tu as jusqu'à ce que tu le perdes
Et tu ne sais pas ce que c'est de se sentir si mal
Et chaque fois que tu souris, tu ris, tu rayonnes
Tu ne sais même pas, même pas, même pas
Tu ne sais même pas

Tout ce temps qui passe
Toujours aucune raison
Un peu plus longtemps et j'irai bien
J'attends un remède
Mais aucun d'eux n'est sûr
Un peu plus longtemps et j'irai bien

Mais tu ne sais pas ce que tu as jusqu'à ce que tu le perdes
Et tu ne sais pas ce que c'est de se sentir si mal
Et chaque fois que tu souris, tu ris, tu rayonnes
Tu ne sais même pas, même pas, même pas
Tu ne sais même pas, même pas, même pas
Tu ne sais même pas, non

Mais tu ne sais pas ce que tu as jusqu'à ce que tu le perdes
Et tu ne sais pas ce que c'est de se sentir si mal
Et chaque fois que tu souris, tu ris, tu rayonnes
Tu ne sais même pas!

Alors j'attendrai un monde meilleur
Tout les hauts et bas sont finis
Un peu plus longtemps et j'irai bien
J'irai... bien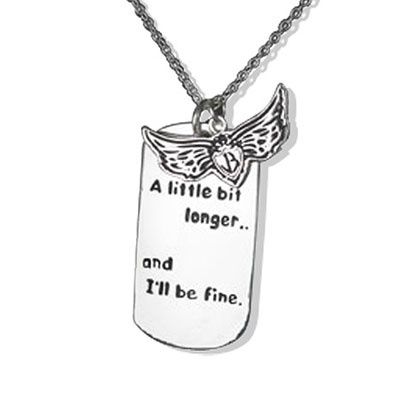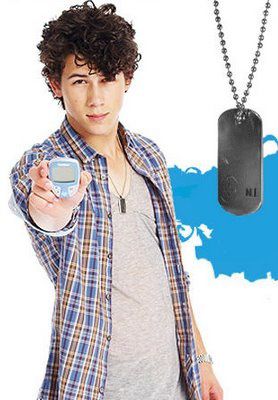 Source : Burning Up Book (French & English)

By Audrey